Want to know what are some common Mitsubishi Pajero issues when inspecting to buy? Check out my pre-purchase inspection on this 2011 Pajero done only 32,751 k's
This pre purchase vehicle inspection on 2011 Mitsubishi Pajero NW Turbo Diesel, Manual has done only 32,751 kilometres was a surprise. Like unpeeling a perfectly good-looking onion but discovering a bad core.
Mitsubishi Pajero Issues & Common Problems
Only very low kilometres for its age but the vehicle condition, inside, outside, underbody and mechanical was not consistent with the age and kilometres travelled.
This NW Pajero looked good on the outside but underneath told a different story as you can see in the inspection images below.
Below are some general underbody images showing the general condition of this Mitsubishi Pajero and how the vehicle has been used during its life so far.
Underbody:
Rear suspension moving on the body (rear diff bushes worn)
Signs of rear differential pinion oil seal leaking
Missing fuel tank cover fastener
Corrosion around mechanical parts and surface rust in areas
Interior:
The rear window centre brake light cover missing
Surface rust around the floor
3rd row rear seats removed including seatbelts (see rules below)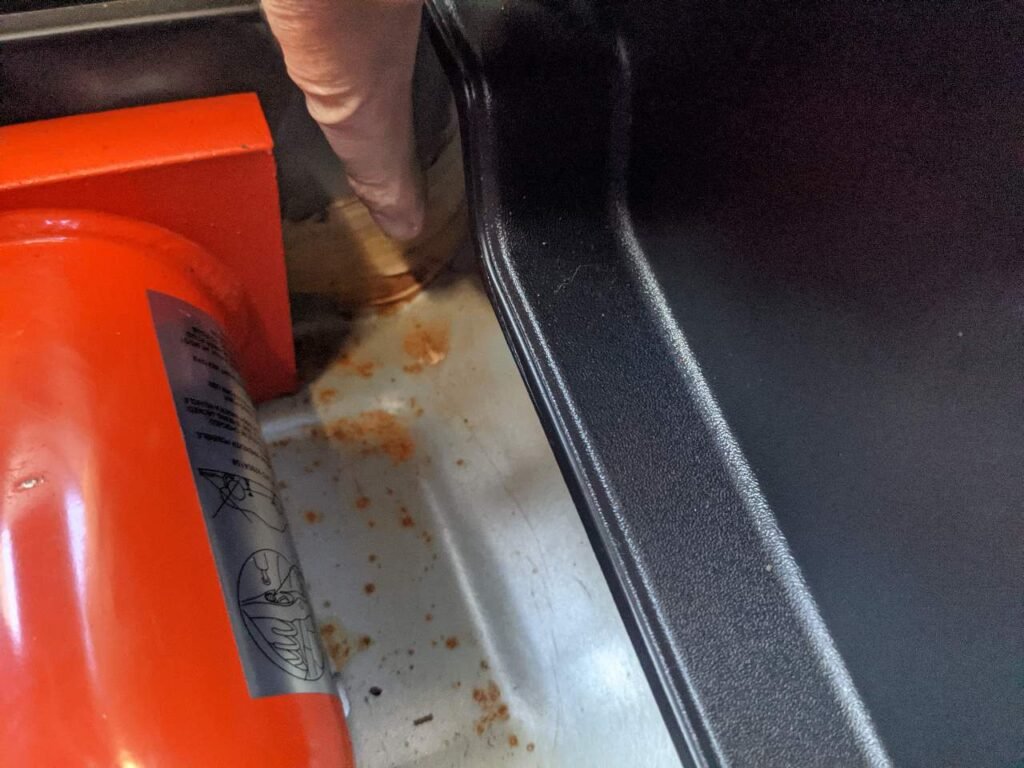 Under Bonnet:
The coolant overflow seal is broken and possibly radiator leaking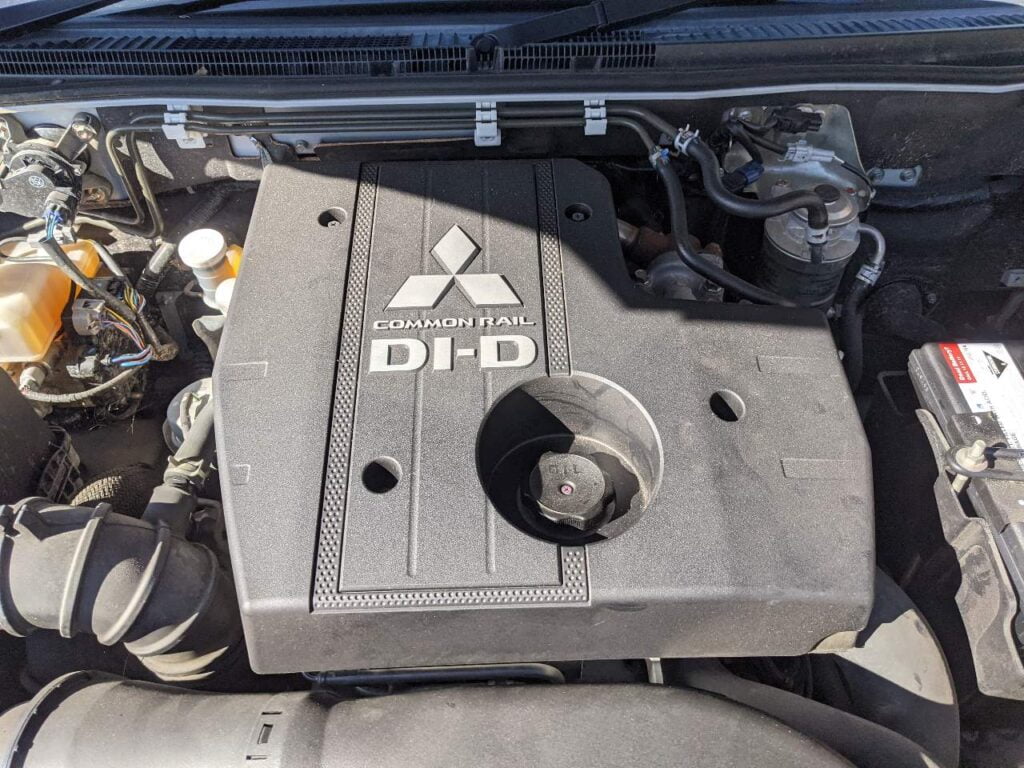 Road Test:
ABS warning light coming on (faulty wheel speed sensor)
Handbrake needs adjusting
Gear shift lever bush worn (difficult to select gear at times)
Removing Rear Seats
If the 3rd row rear seats have been permanently removed it must be approved by an approved person and a modification plate must be fitted for the reduction in seating capacity.
At the time of a Safety Certificate inspection, the vehicle must be returned to the manufacturer's original seating configuration or have a modification plate fitted for the seating configuration as presented.

Queensland Government

Mitsubishi Pajero Issues In Summary
In the comprehensive vehicle inspection report the buyer received noted, that this NW Mitsubishi Pajero has been used for its intended purpose but has no off-road modifications. It does however require further investigation and repairs in areas. However, the good news is there were no repairs to the body or paint and no real impact damage to the underbody. Also, the rust and corrosion are surfaces only. However, I would suggest cleaning and applying underbody sealant to protect in future.
To sum up, it's worth putting money back into it. The mechanical issues that are common (but not with these low kilometres) due to the nature of the vehicle and its towing capacity can be fixed at a cost. Book a pre purchase vehicle inspection today.